4K Ultra HD and Quad HD+ display mobile provide the feel like as capturing photos & videos with Canon DSLR camera. Because these phones provide display resolution 3840 X 2160 (4K) 2960 X 1440 (Quad HD+)  2560 X 1440 (Quad HD). It means we can watch high-quality videos on these phones with fast processing speed. 
In this list 4K mobile list smartphone listed between 20000 to 70000 price range. This list will help all users those are looking Quad HD+,4K display mobile at low budget and high budget mobile. All budget mobile phones are listed in the list.
1. Samsung Galaxy S9 Plus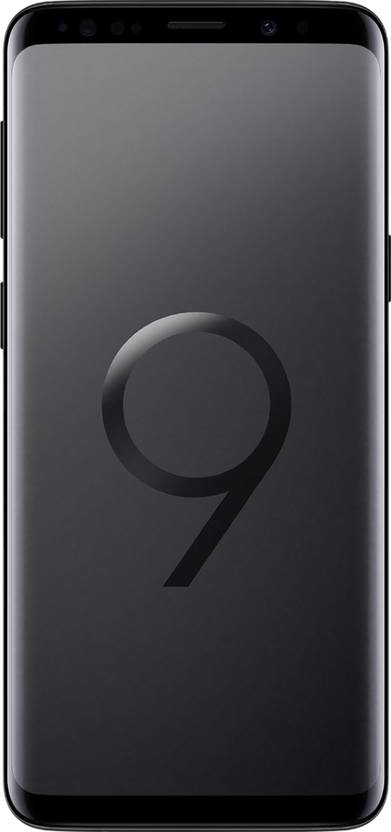 Connectivity

Dual SIM, 4G, Wi-Fi

Display

6.2 inch (2960 X 1440) Quad HD+ Display

Processor

2.7GHz Octa Core Processor (Exynos 9810)

RAM

6GB

Camera

12MP Rear Camera

&

 8MP Front Camera

Storage

64GB Internal Storage

&

 400GB Expandable

Battery

3500mAh

Software

Android Oreo (8.0)
   BUY NOW – FLIPKART    BUY NOW – AMAZON
2. 
HTC U11+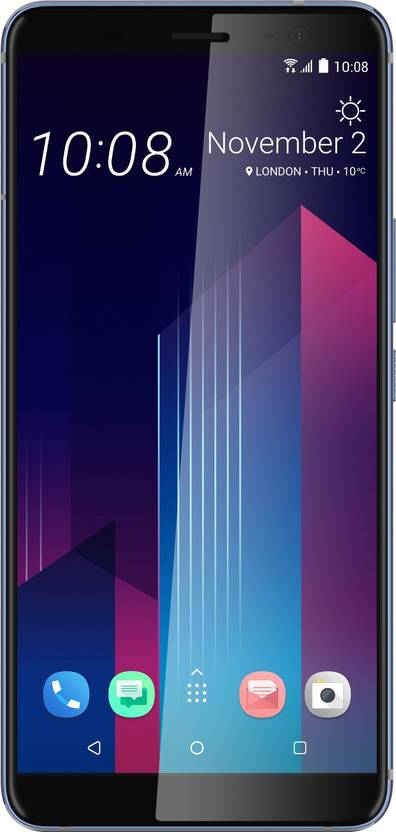 Connectivity

Dual SIM, 4G, Wi-Fi

Display

6.0 inch (2880 X 1440) Quad HD+ Display

Processor

2.45GHz Octa Core Processor (Qualcomm Snapdragon 835)

RAM

6GB

Camera

12MP Rear Camera

&

 8MP Front Camera

Storage

128GB Internal Storage

&

 2TB Expandable

Battery

3930mAh

Software

Android Oreo (8.0)
3. Samsung Galaxy S7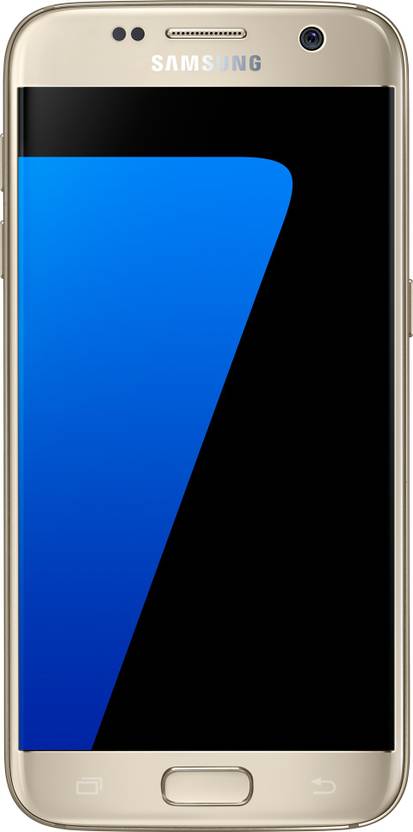 Connectivity

Dual SIM, 4G, Wi-Fi

Display

5.1 inch (2560 X 1440) Quad HD Display

Processor

2.3GHz Octa Core Processor (Exynos 8890)

RAM

4GB

Camera

12MP Rear Camera

&

5MP Front Camera

Storage

32GB Internal Storage

&

200GB Expandable

Battery

3000mAh

Software

Android Marshmallow (6.0)
   BUY NOW – FLIPKART    BUY NOW – AMAZON
4. Honor 9i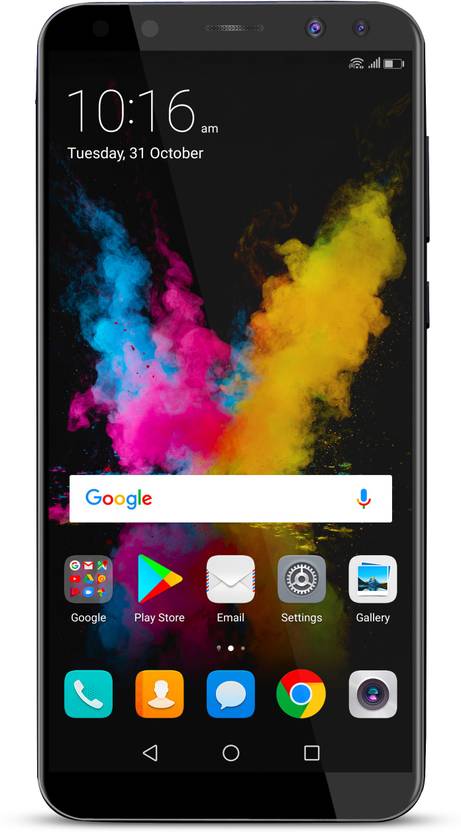 Connectivity

Dual SIM, 4G-VoLTE, Wi-Fi

Display

5.9 inch (1080 x 2160) Quad HD+ Display

Processor

2.36GHz Octa Core Processor (Kirin 659)

RAM

4GB

Camera

16MP+2MP Dual Rear Camera

&

 13MP+2MP Dual Front Camera

Storage

64GB Internal Storage

&

 128GB Expandable

Battery

3340mAh

Software

Android Nougat (7.0)
5. Honor 8 Pro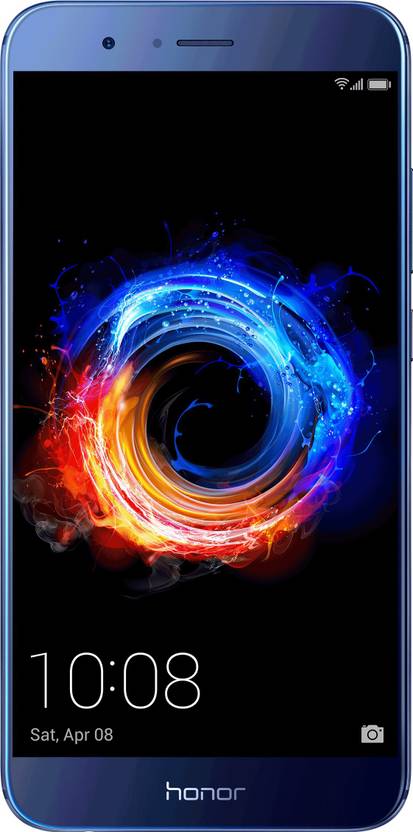 Connectivity

Dual SIM, 4G VoLTE, Wi-Fi

Display

5.7 inch (2560 X 1440) Quad HD Display

Processor

2.4GHz Octa Core Processor (Kirin 960)

RAM

6GB

Camera

12MP+12MP Dual Rear Camera

&

 8MP Front Camera

Storage

128GB Internal Storage

&

 128GB Expandable

Battery

4000mAh

Software

Android Nougat (7.0)
   BUY NOW – FLIPKART    BUY NOW – AMAZON
6. Mi Mix 2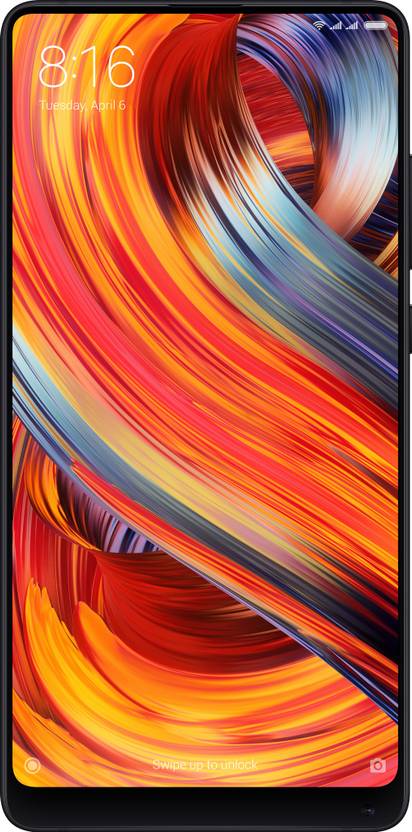 Connectivity

Dual SIM, 4G, Wi-Fi

Display

5.9 inch (2160 X 1080) Full HD+ Display

Processor

2.5GHz Octa Core Processor (Snapdragon 835)

RAM

6GB

Camera

12MP Rear Camera

&

5MP Front Camera

Storage

128GB Internal Storage

Battery

3400mAh

Software

Android Nougat (7.1.1)
7. OPPO F5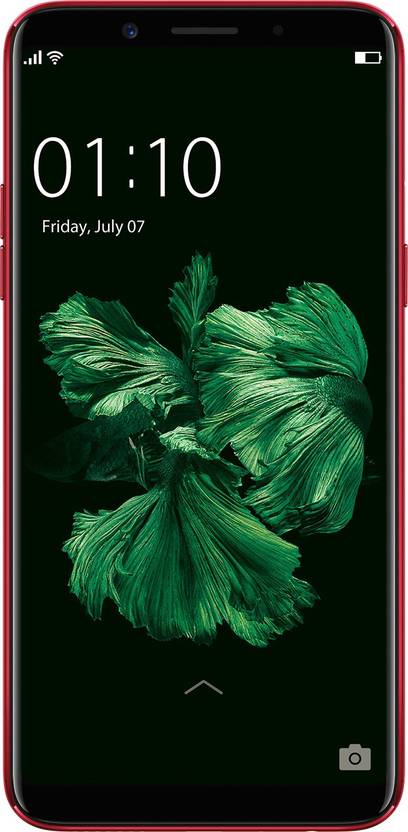 Connectivity

Dual SIM, 4G-VoLTE, Wi-Fi

Display

6.0 inch (2160 X 1080) Full HD+ Display

Processor

2.5GHz Octa Core Processor (MT6763T)

RAM

6GB

Camera

16MP Rear Camera

&

 20MP Front Camera

Storage

64GB Internal Storage

&

256GB Expandable

Battery

3200mAh

Software

Android Nougat (7.1.1)
   BUY NOW – FLIPKART    BUY NOW – AMAZON
8. Samsung Galaxy S8 Plus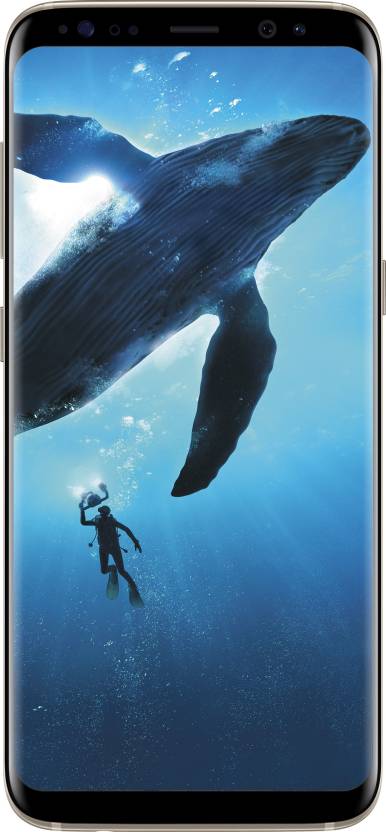 Connectivity

Dual SIM, 4G, Wi-Fi

Display

6.2 inch (2960 X 1440) Quad HD+ Display

Processor

2.3 GHz Octa Core Processor (Exynos 8895)

RAM

4GB

Camera

12MP Rear Camera

&

 8MP Front Camera

Storage

64GB Internal Storage

&

256GB Expandable

Battery

3500mAh

Software

Android Nougat (7.0)
   BUY NOW – FLIPKART    BUY NOW – AMAZON
9. Samsung Galaxy S8
Connectivity

Dual SIM, 4G, Wi-Fi

Display

5.8 inch (2960 X 1440) Quad HD+ Display

Processor

2.3GHz Octa Core Processor (Exynos 8895)

RAM

4GB

Camera

12MP Rear Camera

&

 8MP Front Camera

Storage

64GB Internal Storage

&

256GB Expandable

Battery

3000mAh

Software

Android Nougat (7.0)
   BUY NOW – FLIPKART    BUY NOW – AMAZON
10. Samsung Galaxy S7 Edge 
Connectivity

Dual SIM, 4G, Wi-Fi

Display

5.5 inch (2560 X 1440) Quad HD Display

Processor

2.3GHz Octa Core Processor (Exynos 8890)

RAM

4GB

Camera

12MP Rear Camera

&

5MP Front Camera

Storage

32GB Internal Storage

&

200GB Expandable

Battery

3600mAh

Software

Android Marshmallow (6.0)
   BUY NOW – FLIPKART    BUY NOW – AMAZON
11. Google Pixel 2 XL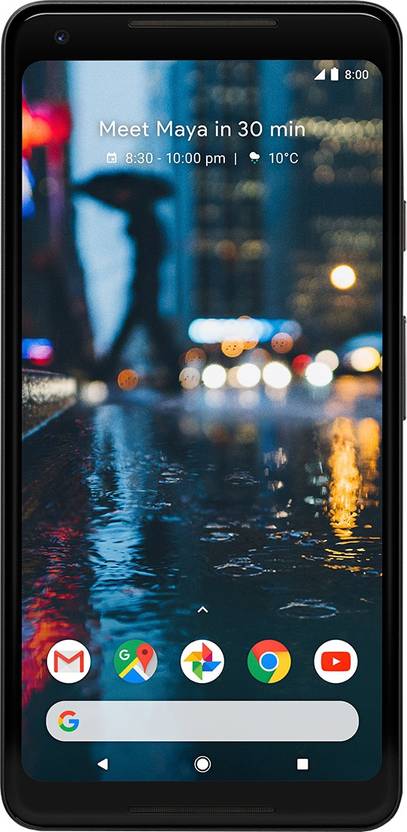 Connectivity

Single SIM, 4G-VoLTE, Wi-Fi

Display

6.0 inch (2880 x 1440) Quad HD+ Display

Processor

2.35GHz Octa Core Processor (Snapdragon 835)

RAM

4GB

Camera

12.2MP Rear Camera

&

 8MP Front Camera

Storage

64GB Internal Storage

Battery

3520mAh

Software

Android Oreo (8.0.1)
   BUY NOW – FLIPKART    BUY NOW – AMAZON
12. LG G6 (Blue, 64 GB)  (4 GB RAM)
Connectivity

Dual SIM, 4G, Wi-Fi

Display

5.7 inch (2880 X 1440) Quad HD Display

Processor

2.35GHz Octa Core Processor (Snapdragon 821)

RAM

4GB

Camera

13MP+13MP Rear Camera

&

5MP Front Camera

Storage

64GB Internal Storage

&

 128GB Expandable

Battery

3300mAh

Software

Android Nougat (7.0)
   BUY NOW – FLIPKART    BUY NOW – AMAZON
13. Sony Xperia XZ Premium Dual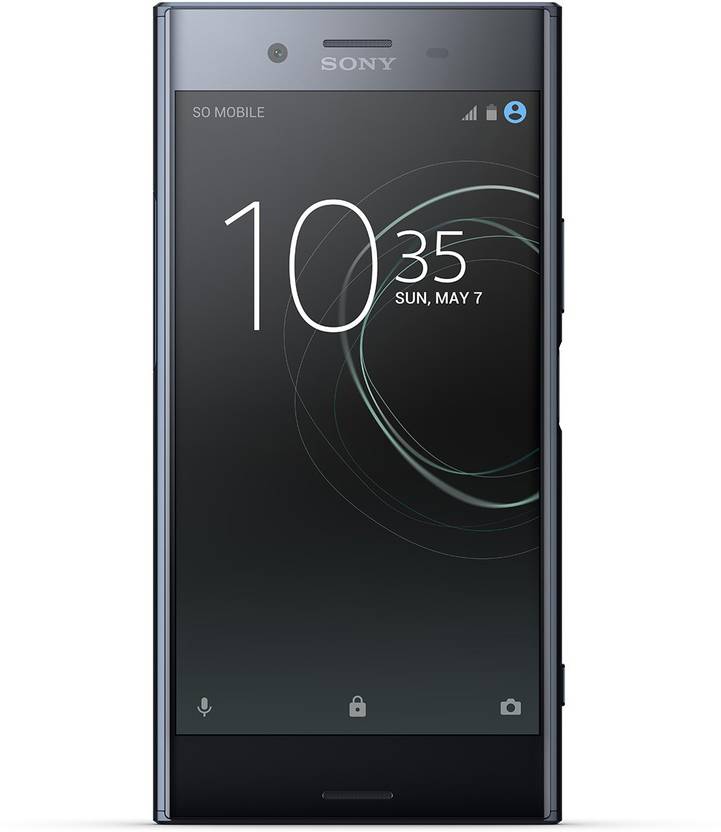 Connectivity

Dual SIM, 4G-VoLTE, Wi-Fi

Display

5.5 inch (3840 X 2160) 4K Ultra HD Display

Processor

2.45GHz Octa Core Processor (Snapdragon 835)

RAM

4GB

Camera

19MP Rear Camera

&

 13MP Front Camera

Storage

64GB Internal Storage

&

256GB Expandable

Battery

3230mAh

Software

Android Nougat (7.0)
   BUY NOW – FLIPKART    BUY NOW – AMAZON
14. Moto Z2 Force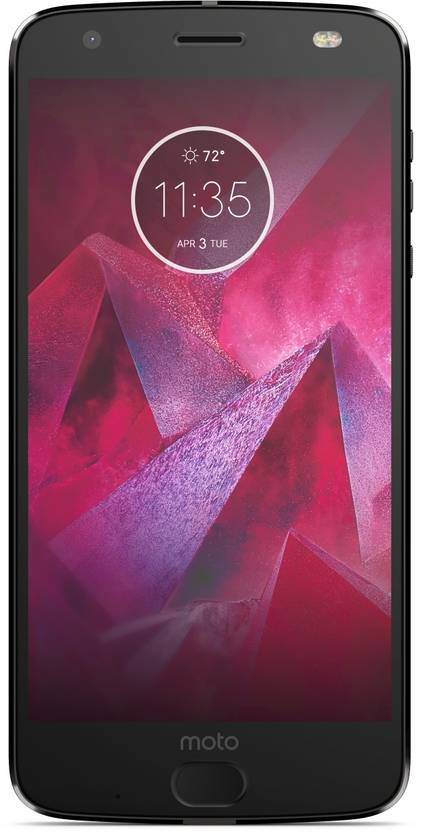 Connectivity

Dual SIM, 4G, Wi-Fi

Display

5.5 inch (2560 X 1440) Quad HD Display

Processor

2.35GHz Octa Core Processor (Snapdragon 835)

RAM

6GB

Camera

12+12MP Dual Rear Camera

&

5MP Front Camera

Storage

64GB Internal Storage

&

2TB Expandable

Battery

2730mAh

Software

Android Oreo (8.0)
   BUY NOW – FLIPKART    BUY NOW – AMAZON
15. LG V20a
Connectivity

Dual SIM, 4G-VoLTE, Wi-Fi

Display

5.7 inch (2560 X 1440) Quad HD Display

Processor

2.15GHz Quad-Core Processor (Snapdragon 820)

RAM

4GB

Camera

16MP+8MP Rear Camera

&

5MP Front Camera

Storage

64GB Internal Storage

&

 256GB Expandable

Battery

3200mAh

Software

Android Nougat (7.0)
   BUY NOW – FLIPKART    BUY NOW – AMAZON