So many popular laptop brands in the market but it's hard for a new customer to select which one is best. We have prepared a list of top best laptops under 50000 range which offer best performance under the budget of 50K. These laptops powered by latest 7th and 8th generation technology Core i5, and i3 processor for fast and smooth running.
These laptops equipped with NVIDIA Geforce MX110, GTX 940MX, AMD and Integratgraphicshic memory for better quality of graphics while playing games and watching videos. A graphics card provides high-quality visual display by processing and executing graphical data using advanced graphical techniques, features, and functions.
All these laptops are best under the budget range of 50000 with 8GB memory for enhanced performance, but you can extend few laptops memory with the help of extra RAM slot. If your budget is more then 50K range. You can check high range laptops for improved performance and lag-free performance while gaming and video editing also.
1. Asus VivoBook X412FA-EK295T Laptop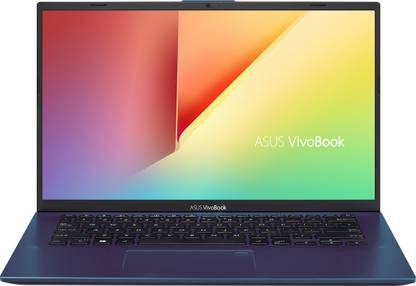 | | |
| --- | --- |
| Display | 14.0 Inch (1920 x 1080) Full HD LED Backlit Anti-glare NanoEdge Display |
| Processor | Intel Core i5-8265U (8th Gen) Processor, 1.6 GHz with Turbo Boost Upto 3.9 GHz |
| RAM | 8 GB DDR4 |
| Graphics Card | Intel Integrated UHD 620 |
| Storage | 512 GB SSD  |
| DVD Writer | Not Available |
| Web Camera | HD Camera |
| Battery | 2 Cell |
2. Lenovo Ideapad 330-15IKB Laptop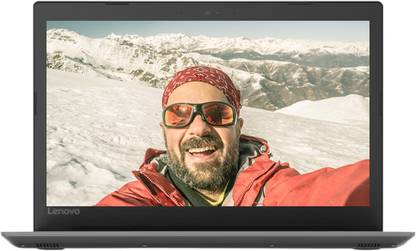 | | |
| --- | --- |
| Display | 15.6 Inch (1366 x 768) HD LED Backlit Anti-glare TN Display |
| Processor | Intel Core i5-8250U (8th Gen) Processor, 1.6 GHz with Turbo Boost Upto 3.4 GHz |
| RAM | 8 GB DDR4 |
| Graphics Card | 2GB – NVIDIA Geforce MX150 |
| Storage | 1 TB HDD  |
| DVD Writer | Not Available |
| Web Camera | HD Web Camera |
| Battery | 2-cell |
Buy From Flipkart Buy From Amazon
3. Acer Nitro Ryzen AN515-42-R6GV  Laptop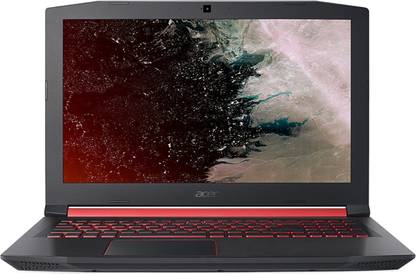 | | |
| --- | --- |
| Display | 15.6 Inch (1920 x 1080) Full HD LED Backlit IPS Display |
| Processor | Ryzen 5 Quad Core Processor, 2.0 GHz with Turbo Boost Upto 3.6 GHz |
| RAM | 8 GB DDR4 |
| Graphics Card | 4GB – AMD Radeon RX 560X  |
| Storage | 1 TB HDD  |
| DVD Writer | Not Available |
| Web Camera | HD WebCamera |
| Battery | 4-cell |
Buy From Flipkart Buy From Amazon
4. Asus Ryzen F570ZD-DM226T Laptop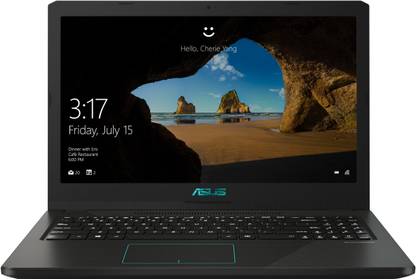 | | |
| --- | --- |
| Display | 15.6 Inch (1920 x 1080) Full HD LED Backlit Anti-glare Display |
| Processor | Ryzen 5 Quad Core Processor, 2.0 GHz with Turbo Boost Upto 3.6 GHz |
| RAM | 8 GB DDR4 |
| Graphics Card | 4GB – NVIDIA Geforce GTX 1050 |
| Storage | 1 TB HDD  |
| DVD Writer | Not Available |
| Web Camera | VGA WebCamera |
| Battery | 3-cell |
Buy From Flipkart Buy From Amazon
5. Dell Inspiron 5570 Laptop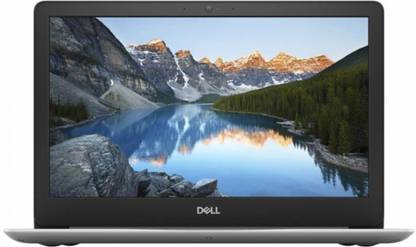 | | |
| --- | --- |
| Display | 15.6 Inch (1920 x 1080) Full HD LED Backlit Anti-glare Display |
| Processor | Intel Core i5-8250U (8th Gen) Processor, 1.6 GHz with Turbo Boost Upto 3.4 GHz |
| RAM | 8 GB DDR4 |
| Graphics Card | Intel Integrated UHD 620 |
| Storage | 1 TB HDD |
| DVD Writer | Not Available |
| Web Camera | HD WebCamera |
| Battery | 3-cell |
6. Asus X507UF – EJ092T Laptop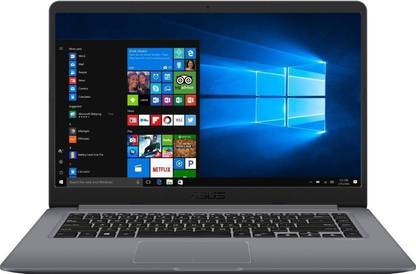 | | |
| --- | --- |
| Display | 15.6 Inch (1920 x 1080) Full HD LED Display |
| Processor | Intel Core i5-8250U (8th Gen) Processor, 1.6 GHz with Turbo Boost Upto 3.4 GHz |
| RAM | 8 GB DDR4 |
| Graphics Card | 4GB – NVIDIA Geforce MX130 |
| Storage | 1 TB HDD  |
| DVD Writer | Not Available |
| Web Camera | HD WebCamera |
| Battery | Upto 6 Hour |
Buy From Flipkart Buy From Amazon
7. Lenovo Ideapad 320-15IKB Laptop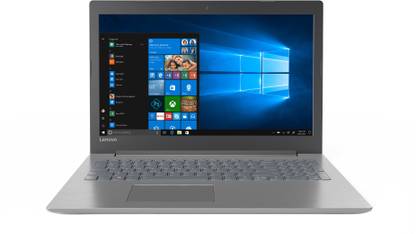 | | |
| --- | --- |
| Display | 15.6 Inch (1366 x 768) HD LED Backlit Anti-glare TN Display |
| Processor | Intel Core i5-7200U (7th Gen) Processor, 2.5 GHz with Turbo Boost Upto 3.1 GHz |
| RAM | 8 GB DDR4 |
| Graphics Card | 2GB – NVIDIA Geforce 920MX |
| Storage | 1 TB HDD  |
| DVD Writer | Available |
| Web Camera | HD Camera |
| Battery | 2-cell |
8. HP 15Q-DS1000TU Laptop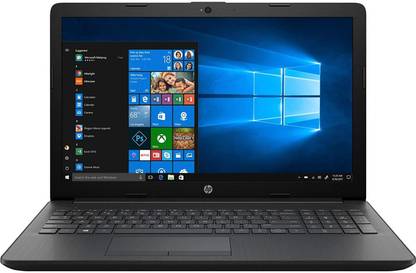 | | |
| --- | --- |
| Display | 15.6 Inch (1920 x 1080) Full HD SVA Anti-Glare WLED Display |
| Processor | Intel Core i5-8250U (8th Gen) Processor, 1.6 GHz with Turbo Boost Upto 3.4 GHz |
| RAM | 8 GB DDR4 |
| Graphics Card | Intel Integrated HD Graphics 620 |
| Storage | 256 GB SSD  |
| DVD Writer | Available |
| Web Camera | HP True Vision Webcam |
| Battery | Upto 7 Hour |
Buy From Flipkart Buy From Amazon
9. Acer Swift SF315-41 Laptop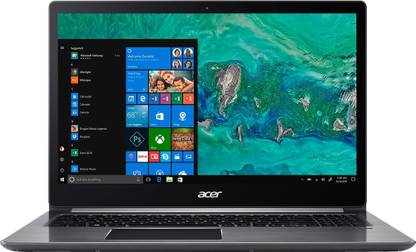 | | |
| --- | --- |
| Display | 15.6 Inch (1920 x 1080) Full HD LED Backlit WideView IPS Display |
| Processor | AMD Ryzen 5 Quad Core Processor, 2.0 GHz with Turbo Boost Upto 3.6 GHz |
| RAM | 8 GB DDR4 |
| Graphics Card | AMD Radeon Vega 8 |
| Storage | 1 TB HDD  |
| DVD Writer | Not Available |
| Web Camera | HD Camera |
| Battery | 4-cell |
Buy From Flipkart Buy From Amazon
10. HP 15Q-DS0004TX Laptop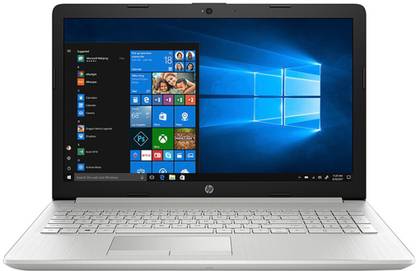 | | |
| --- | --- |
| Display | 15.6 Inch (1920 x 1080) Full HD LED Backlit BrightView Anti-glare Display |
| Processor | Intel Core i5-8250U (8th Gen) Processor, 1.6 GHz with Turbo Boost Upto 3.4 GHz |
| RAM | 8 GB DDR4 |
| Graphics Card | 2GB – NVIDIA Geforce MX110 |
| Storage | 1 TB HDD  |
| DVD Writer | Available |
| Web Camera | HD Camera |
| Battery | 3-cell |
Buy From Flipkart Buy From Amazon