If you are looking for best earphones under Rs 1000 with mic for calling and listening music. We are providing best and highly researched earphones under 1000. Most of the time our earphone doesn't give us best sound quality and Bass sound. So, We always try to buy third-party headphone instead of using same smartphone company's headphone. These headphones are the best headphones or earphones under Rs 1000.
Previously we shared best Sony headphone under 1000. During my research process of headphones, I found following companies best earphones Sennheiser, JBL, Sony and few other popular brands around the world. These headphones have best sound quality compared to other companies. In the list 500 to 1000 In-ear earphones are listed with mic.
If you want over the ear headphone you can check headphone under 1000 list.
These are Best Sound Quality Earphones Under Rs.1000 with mic
1. Sennheiser CX 180 Headphone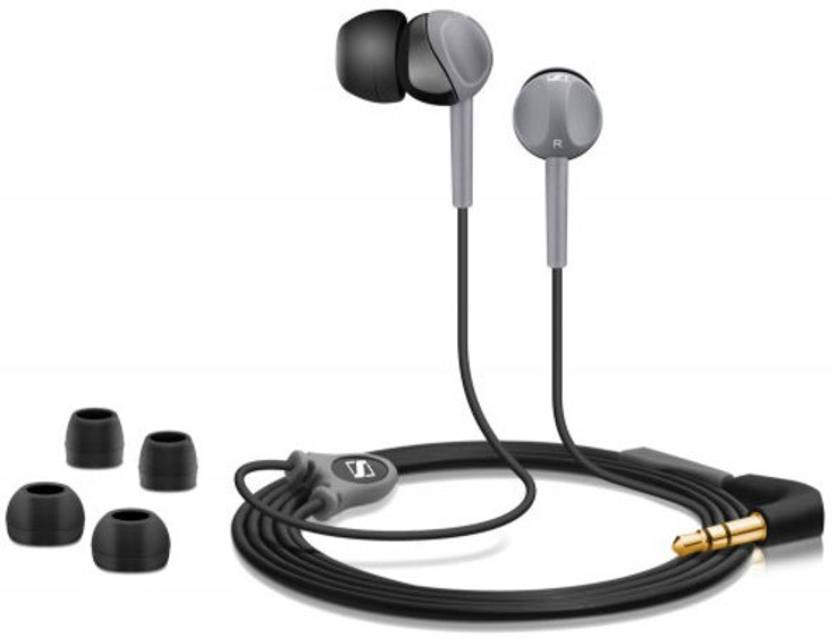 | | |
| --- | --- |
| Headphone Type | In the Ear |
| Connectivity | Wired |
| Connector Jack  | 3.5mm |
| Microphone | No |
| Impedance | 16 ohm |
| Other Features | Bass-driven Stereo Sound, High Passive Attenuation of Ambient Noise, Active Noise Cancellation |
   BUY NOW – FLIPKART    BUY NOW – AMAZON    BUY NOW – VPLAK
2. Sennheiser CX213 Headphone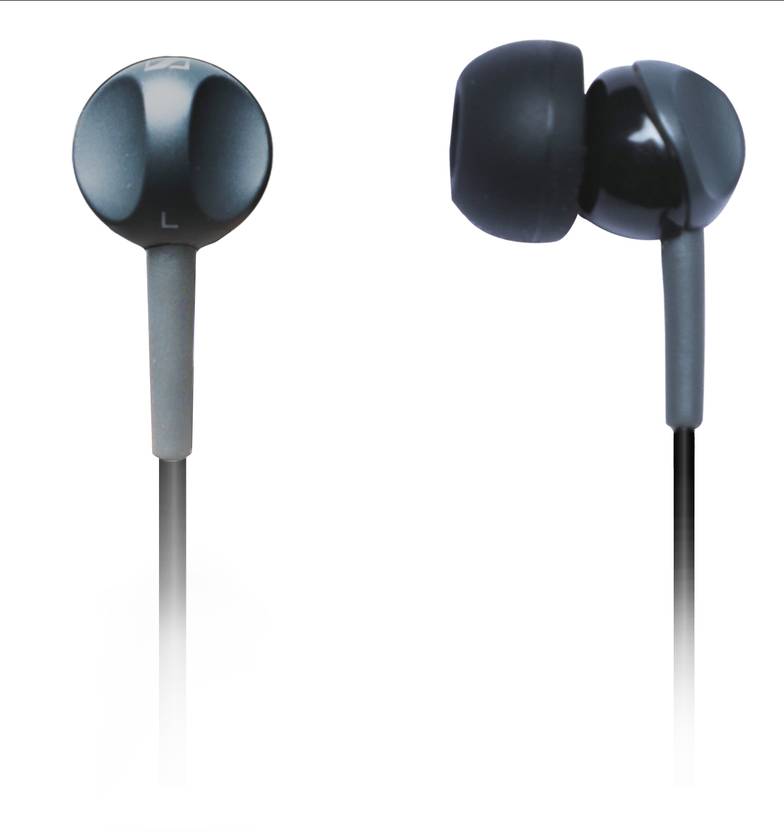 | | |
| --- | --- |
| Headphone Type | In the Ear |
| Connectivity | Wired |
| Connector Jack  | 3.5mm |
| Microphone | No |
| Impedance | 16 ohm |
| Other Features | Deep Bass/Sweat Proof |
   BUY NOW – FLIPKART    BUY NOW – AMAZON
3. LeEco LePDH401IN Headphone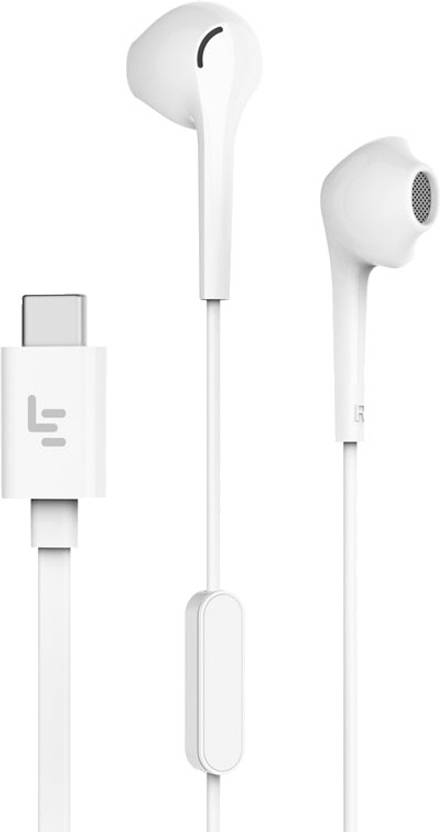 | | |
| --- | --- |
| Headphone Type | In the Ear |
| Connectivity | Wired |
| Connector Jack  | 3.5mm |
| Microphone | Yes |
| Impedance | 16 ohm |
| Other Features | Digital Audio Decode |
   BUY NOW – FLIPKART    BUY NOW – AMAZON
4. Skullcandy S2IKDY-010 Wired Headset with Mic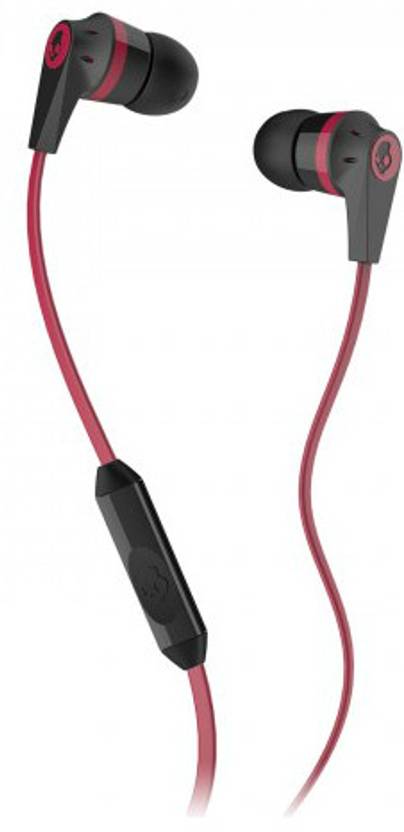 | | |
| --- | --- |
| Headphone Type | In the Ear |
| Connectivity | Wired |
| Connector Jack  | 3.5mm |
| Microphone | Yes |
| Impedance | 16 ohm |
| Other Features | Deep Bass |
   BUY NOW – FLIPKART    BUY NOW – AMAZON
5. Sony MDR-EX150AP In-Ear Headphones with Mic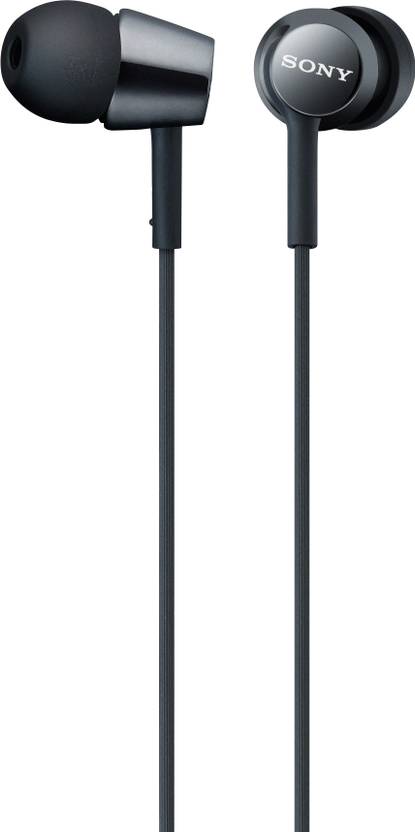 | | |
| --- | --- |
| Headphone Type | In the Ear |
| Connectivity | Wired |
| Connector Jack  | 3.5mm |
| Microphone | Yes |
| Impedance | 16 ohm |
| Other Features | Driver Unit: Dome Type (CCAW Voice Coil), L-shaped Stereo Mini Plug, Litz Wire, Comfortable, Secure-fitting Silicone Earbuds, Lightweight for Ultimate Music Mobility |
   BUY NOW – FLIPKART    BUY NOW – AMAZON    BUY NOW – VPLAK
6. Philips SHE3205BK/00 Wired Headset with Mic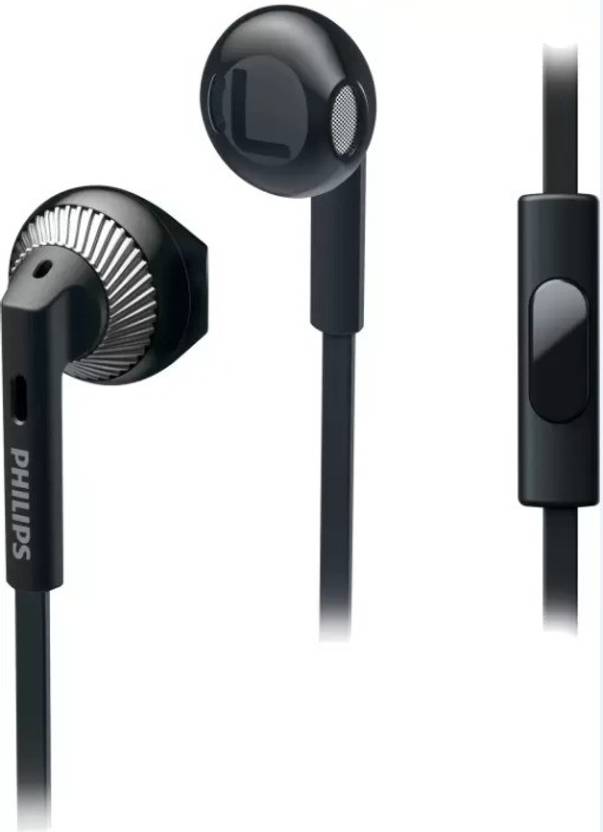 | | |
| --- | --- |
| Headphone Type | In the Ear |
| Connectivity | Wired |
| Connector Jack  | 3.5mm |
| Microphone | Yes |
| Impedance | 32 ohm |
| Other Features | Rich Bass and Clear Sound |
   BUY NOW – FLIPKART    BUY NOW – AMAZON
7. BoAt BassHeads 225 In-Ear Super Extra Bass Earphones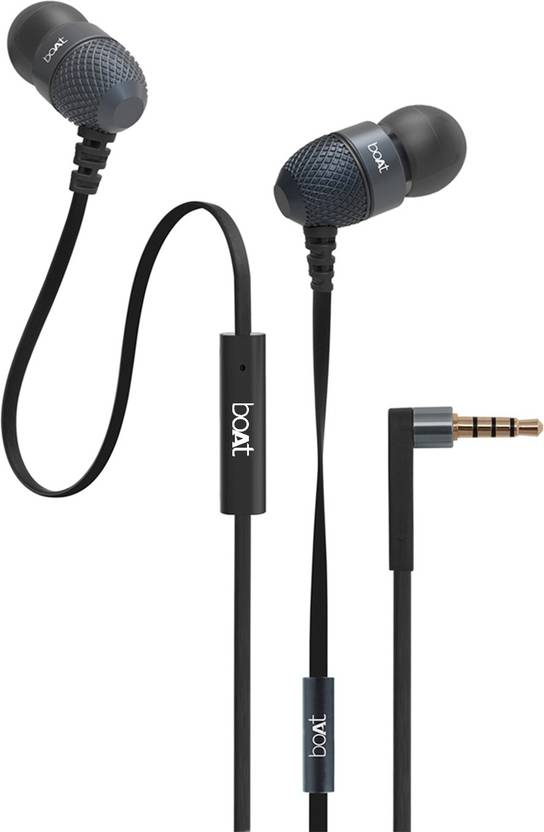 | | |
| --- | --- |
| Headphone Type | In the Ear |
| Connectivity | Wired |
| Connector Jack  | 3.5mm |
| Microphone | Yes |
| Impedance | 16 ohm |
| Other Features | Deep Bass/ Passive Noise Isolation/ Super Extra Bass/ |
   BUY NOW – FLIPKART    BUY NOW – AMAZON    BUY NOW – VPLAK
8. JBL C100SI Headphone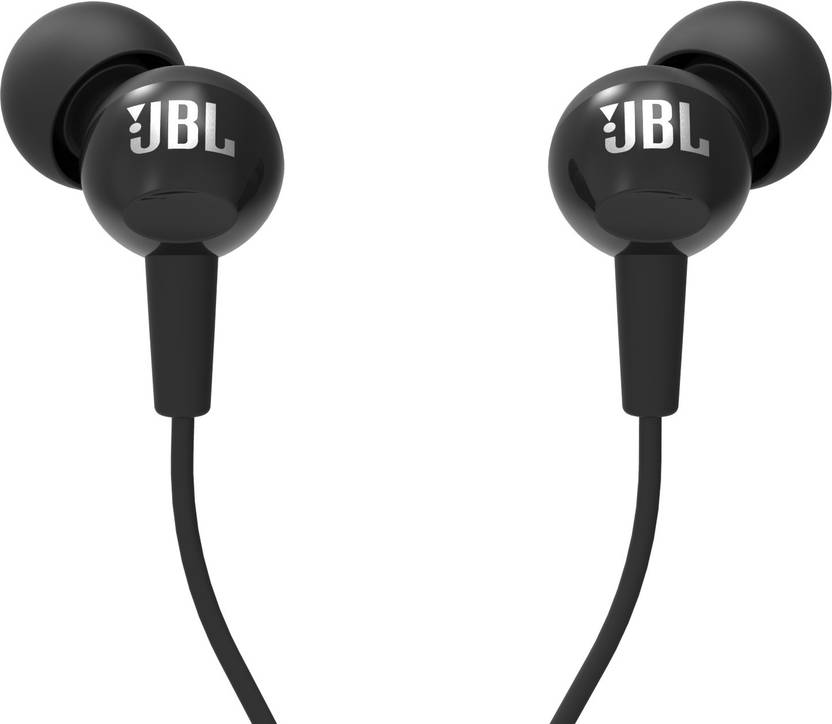 | | |
| --- | --- |
| Headphone Type | In the Ear |
| Connectivity | Wired |
| Connector Jack  | 3.5mm |
| Microphone | Yes |
| Impedance | 16 ohm |
| Other Features | Bass response and legendary sound quality |
   BUY NOW – FLIPKART    BUY NOW – AMAZON    BUY NOW – VPLAK
9. Jamaica EM-JE041-SB Wired Headset with Mic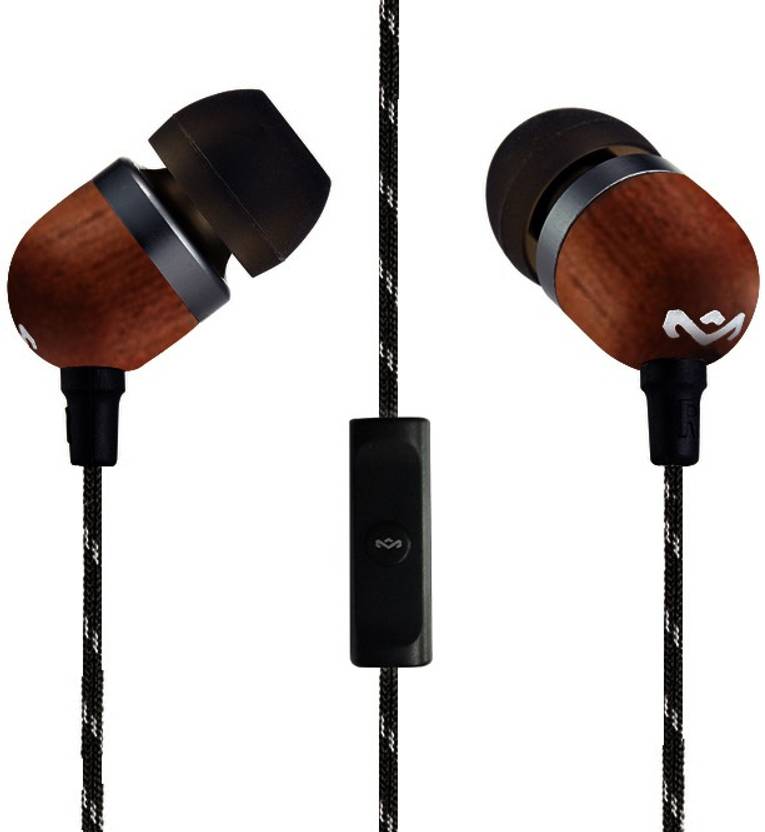 | | |
| --- | --- |
| Headphone Type | In the Ear |
| Connectivity | Wired |
| Connector Jack  | 3.5mm |
| Microphone | Yes |
| Impedance | 16 ohm |
| Other Features | Rich and powerful sound, with Deep Bass |
   BUY NOW – FLIPKART    BUY NOW – AMAZON
10. Mi Basic Headset with Mic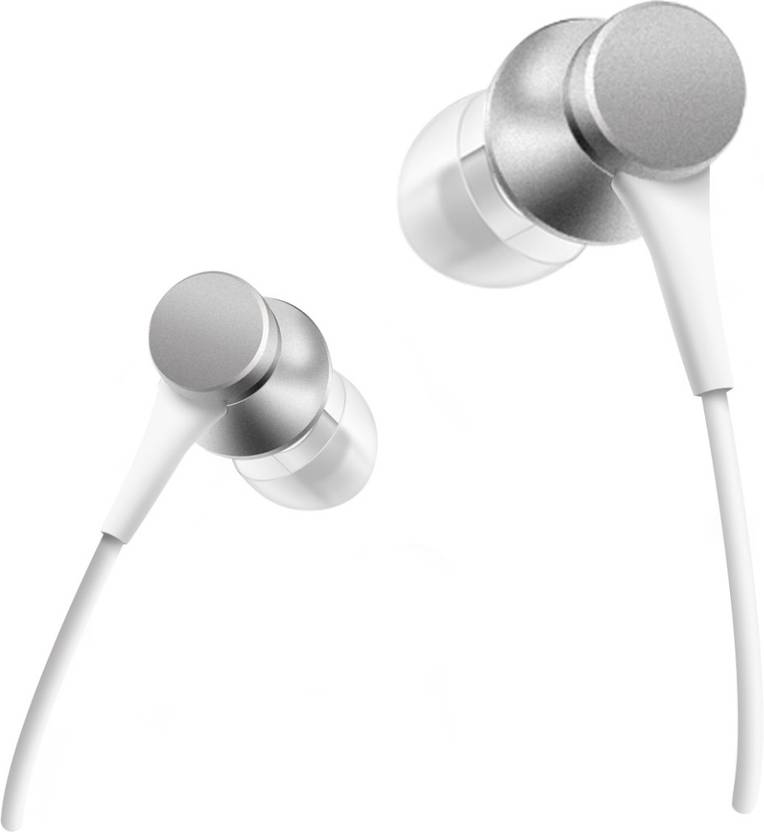 | | |
| --- | --- |
| Headphone Type | In the Ear |
| Connectivity | Wired |
| Connector Jack  | 3.5mm |
| Microphone | Yes |
| Impedance | 32 ohm |
| Other Features | Super Bass Sound |
   BUY NOW – FLIPKART    BUY NOW – AMAZON
11. Asus AHSU001 Zen Ear Wired Headset with Mic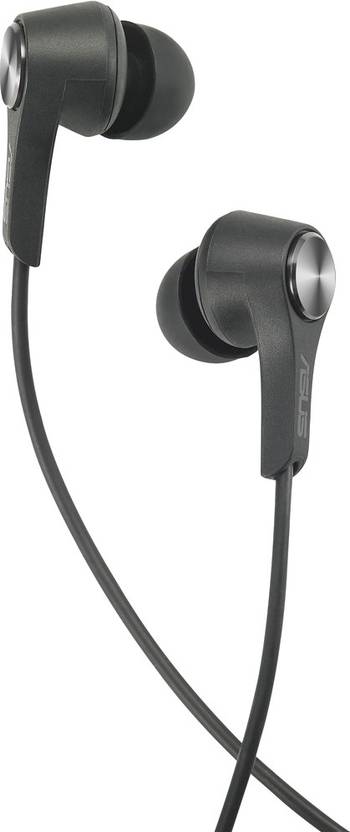 | | |
| --- | --- |
| Headphone Type | In the Ear |
| Connectivity | Wired |
| Connector Jack  | 3.5mm |
| Microphone | Yes |
| Impedance | 16 ohm |
| Other Features | Crystal Clear Sound |
   BUY NOW – FLIPKART    BUY NOW – AMAZON
12. Audio Technica ATH-CLR100 Headphone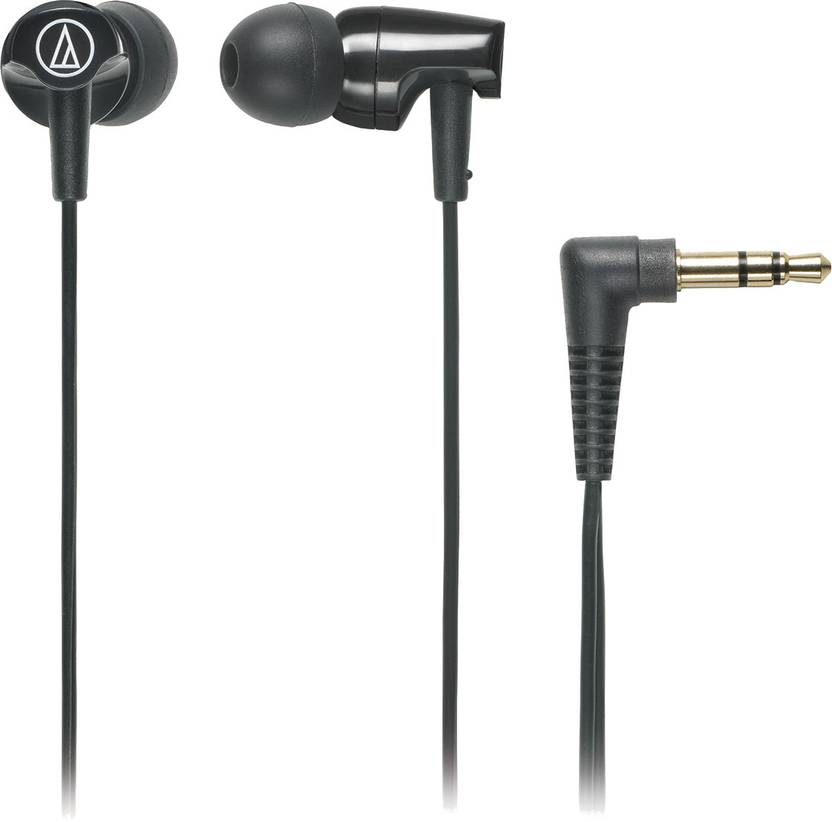 | | |
| --- | --- |
| Headphone Type | In the Ear |
| Connectivity | Wired |
| Connector Jack  | 3.5mm |
| Microphone | No |
| Impedance | 16 ohm |
| Other Features | Crystal Clear Sound, Noise Cancellation |
   BUY NOW – FLIPKART    BUY NOW – AMAZON    BUY NOW – VPLAK
13. Panasonic RP-TCM125GWK Wired Headset with Mic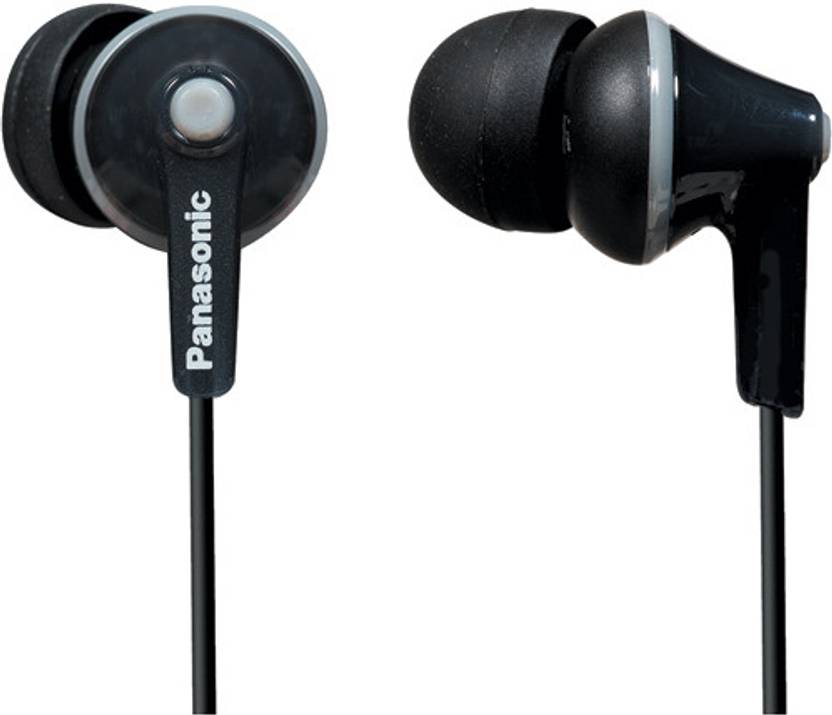 | | |
| --- | --- |
| Headphone Type | In the Ear |
| Connectivity | Wired |
| Connector Jack  | 3.5mm |
| Microphone | Yes |
| Impedance | 16 ohm |
| Other Features | Crystal-clear sound/Active Voice Control/ |
   BUY NOW – FLIPKART    BUY NOW – AMAZON    BUY NOW – VPLAK
14. 1More Piston Earphones with MIC Wired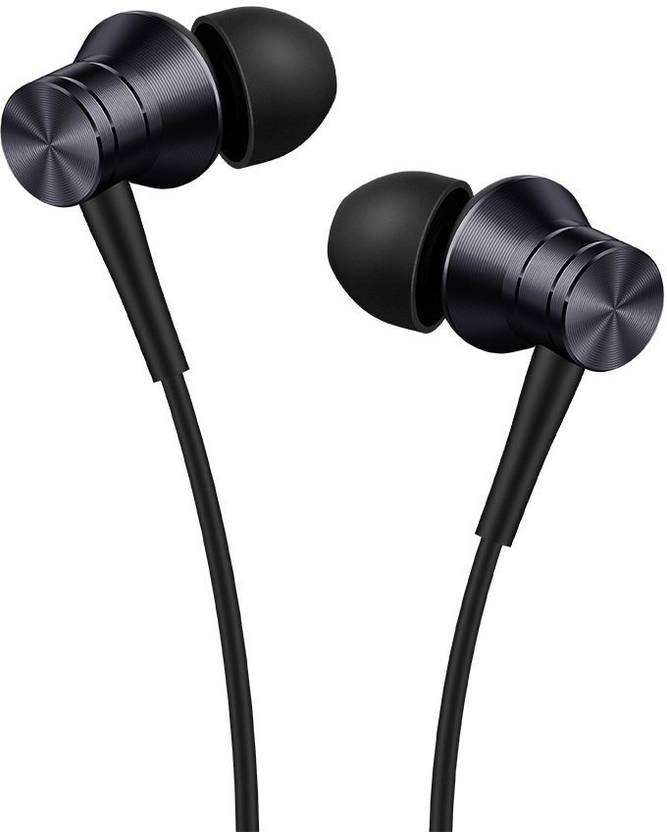 | | |
| --- | --- |
| Headphone Type | In the Ear |
| Connectivity | Wired |
| Connector Jack  | 3.5mm |
| Microphone | No |
| Impedance | 32 ohm |
| Other Features | HD Clear Sound/Passive Noise Isolation/Super Extra Clarity & Bass |
   BUY NOW – FLIPKART    BUY NOW – AMAZON    BUY NOW – VPLAK
15. SoundMagic ES18S Headset with Mic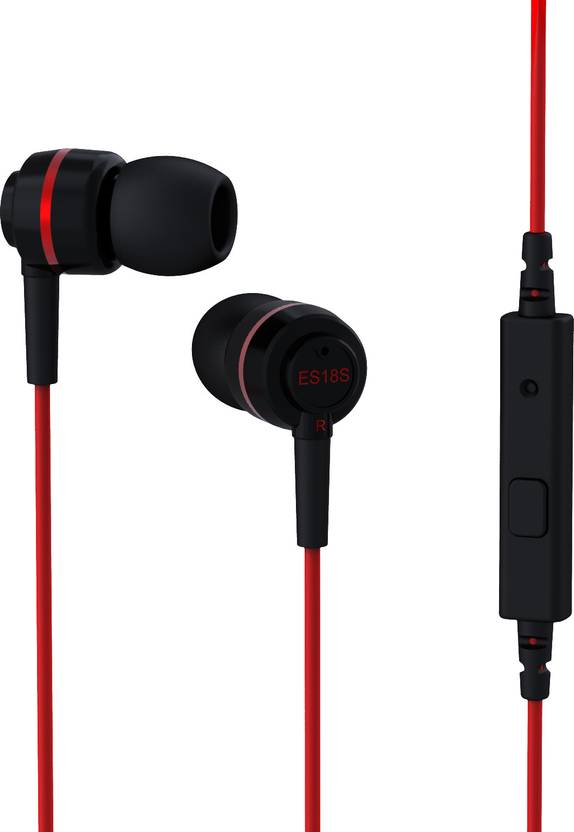 | | |
| --- | --- |
| Headphone Type | In the Ear |
| Connectivity | Wired |
| Connector Jack  | 3.5mm |
| Microphone | Yes |
| Impedance | 16 ohm |
| Other Features | Large Sound Stage, Powerful Bass, Nature Voice, Clear Tripe |
   BUY NOW – FLIPKART    BUY NOW – AMAZON