Laptop under 30,000 price range laptop count in a budget laptop which comes with an average specification score. If you are looking for a laptop for normal use and completing education and business related task then these normal budget laptop is a good option. Under the price range of 30,000; you can easily get an Intel i3 processor laptop which is good for running all kind of normal games and application. But if you are looking for an i5 processor then it's very hard to get an i5 processor laptop under this budget. You have spent at least 30,000 to 35,000 INR to buy an i5 processor laptop.
These laptops are good to work on spreadsheets, presentations, running normal games and application like photoshop. The list includes best laptop of following brands Dell Laptops, HP laptops, Lenovo laptops, Acer laptops, Asus Laptops and more. Choose the one from the list which suits your need and works culture. You can some more best laptop on our laptops under Rs.35000 list.
Note: These are the budget laptops for completing daily work need and playing low profile games for kids. For an ultimate gaming experience, you can buy the best gaming performance laptop for multipurpose work and gaming.
1. HP 14Q Core i3 14q-cs0009TU Laptop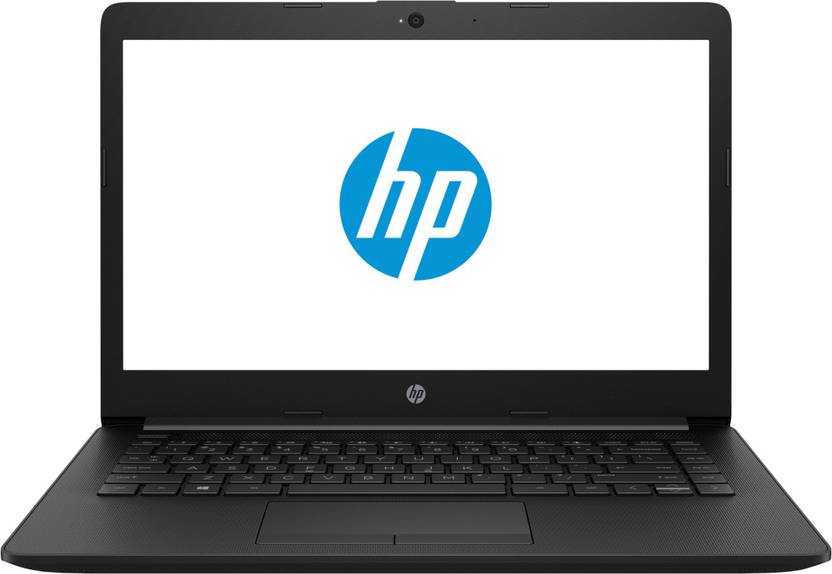 | | |
| --- | --- |
| Display | 14.0 Inch (1366 x 768) HD LED Backlit BrightView Display |
| Processor | Intel Core i3 (7th Gen) Processor, 2.3 GHz clock speed |
| RAM | 4 GB DDR4 |
| Graphics Card | Intel Integrated HD 620 |
| Storage | 1 TB |
| DVD Writer | Not Available |
| Web Camera | HP TrueVision HD Webcam |
| Battery | 3 cell |
Buy From Flipkart Buy From Amazon
2. HP 15q Core i3 15q-ds0017TU Laptop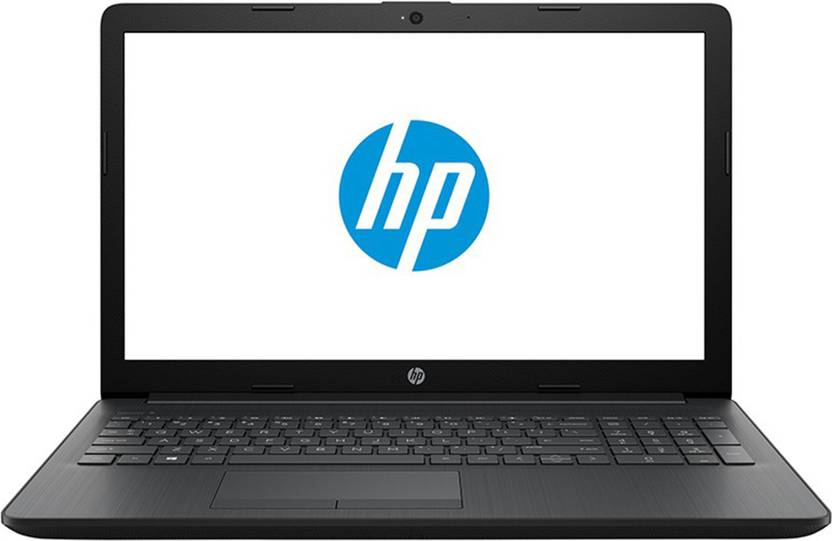 | | |
| --- | --- |
| Display | 15.6 Inch (1366 x 768) HD LED Backlit BrightView Display |
| Processor | Intel Core i3 (7th Gen) Processor, 2.3 GHz clock speed |
| RAM | 8 GB DDR4 |
| Graphics Card | Intel Integrated HD 620 |
| Storage | 1 TB |
| DVD Writer | Available |
| Web Camera | HP TrueVision HD Webcam |
| Battery | 3 cell |
3. Dell Vostro 15 3568 Laptop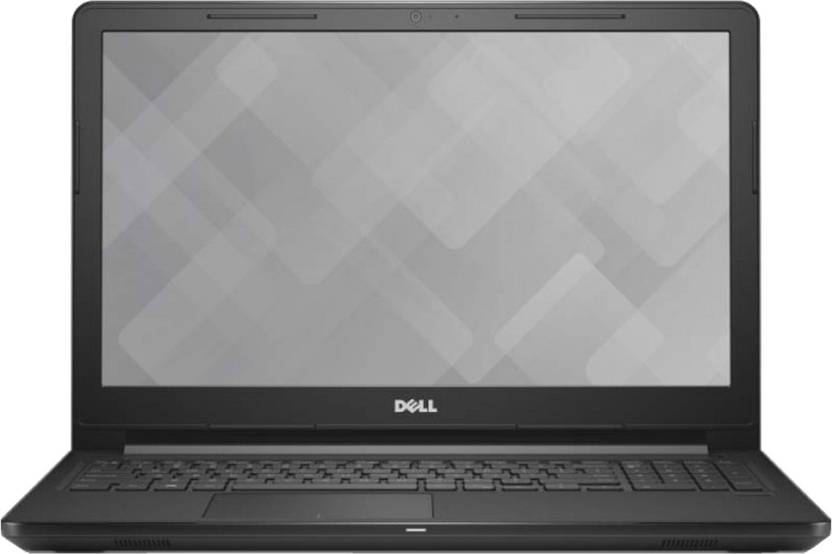 | | |
| --- | --- |
| Display | 15.6 Inch (1366 x 768) HD LED Backlit Glare Display |
| Processor | Intel Core i3 (6th Gen) Processor, 2.0 GHz clock speed |
| RAM | 4 GB DDR4 |
| Graphics Card | Intel Integrated 520 |
| Storage | 1 TB |
| DVD Writer | Available |
| Web Camera | HD Web Cam |
| Battery | 4 cell |
Buy From Flipkart Buy From Amazon
4. HP 14q-CS0005TU Laptop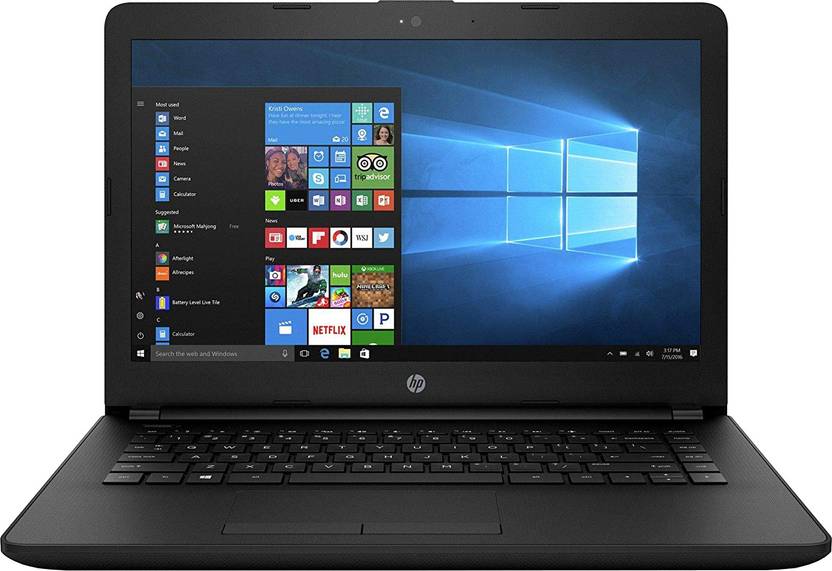 | | |
| --- | --- |
| Display | 14.0 Inch (1366 x 768) HD LED Backlit BrightView Display |
| Processor | Intel Core i3 (7th Gen) Processor, 2.3 GHz clock speed |
| RAM | 4 GB DDR4 |
| Graphics Card | Intel Integrated HD 620 |
| Storage | 1 TB |
| DVD Writer | Not Available |
| Web Camera | HP TrueVision HD Webcam |
| Battery | 3 cell |
Buy From Flipkart Buy From Amazon
5. Lenovo IP 320-15ISK Laptop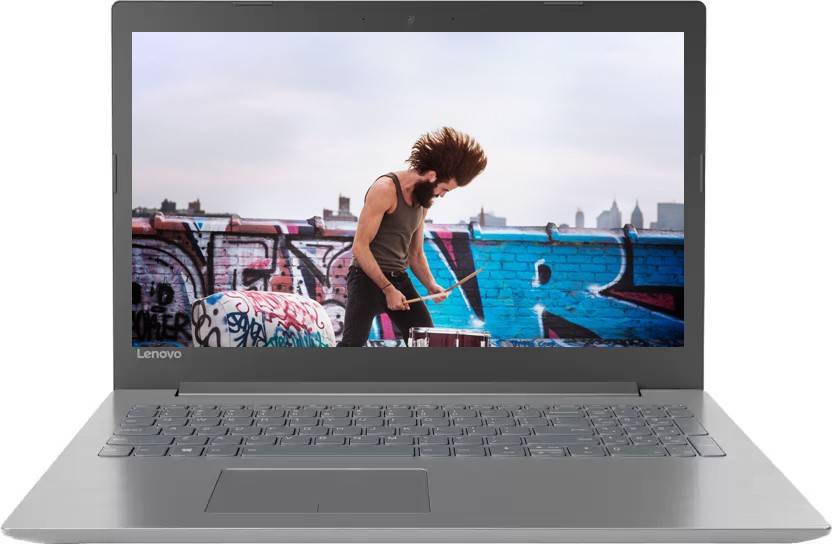 | | |
| --- | --- |
| Display | 15.6 Inch (1366 x 768) HD LED Backlit Anti-glare TN Display |
| Processor | Intel Core i3 (6th Gen) Processor, 2.3 GHz clock speed |
| RAM | 4 GB DDR4 |
| Graphics Card | Intel Integrated HD 520 |
| Storage | 1 TB |
| DVD Writer | Not Available |
| Web Camera | 0.3 Megapixel Webcam |
| Battery | 2 cell |
Buy From Flipkart Buy From Amazon
6. Acer Aspire A315-51z Laptop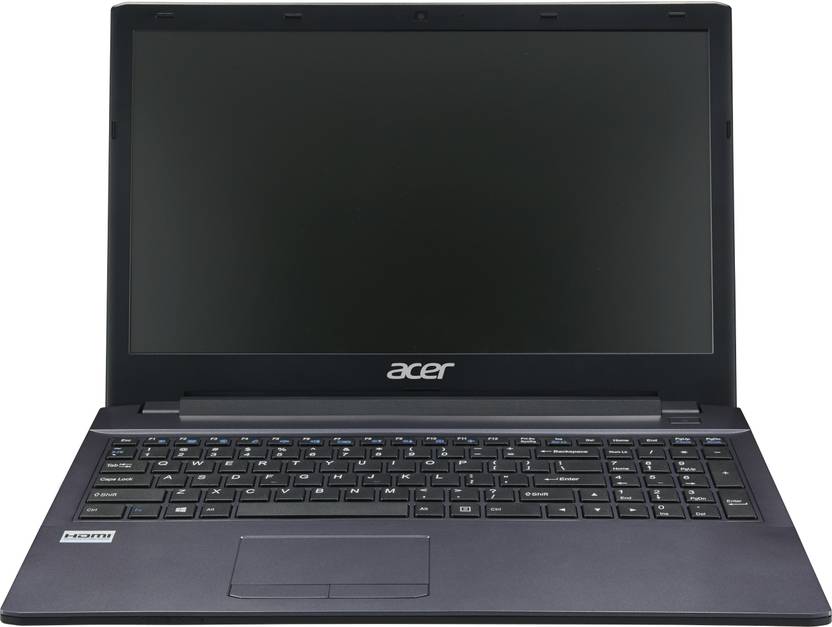 | | |
| --- | --- |
| Display | 15.6 Inch (1366 x 768) HD LED Backlit Anti-glare TFT Display |
| Processor | Intel Core i3 (7th Gen) Processor, 2.7 GHz clock speed |
| RAM | 4 GB DDR3 |
| Graphics Card | Intel Integrated HD 620 |
| Storage | 1 TB |
| DVD Writer | Available |
| Web Camera | HD Web Cam |
| Battery | 4 cell |
Buy From Flipkart Buy From Amazon
7. Lenovo Ideapad 320-14ISK Laptop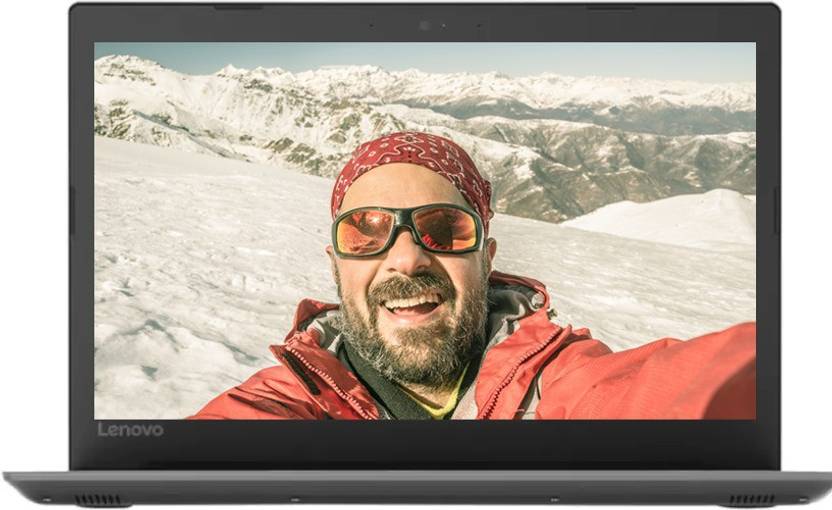 | | |
| --- | --- |
| Display | 14.0 Inch (1366 x 768) HD LED Backlit Anti-glare TN Display |
| Processor | Intel Core i3 (6th Gen) Processor, 2.0 GHz clock speed |
| RAM | 4 GB DDR4 |
| Graphics Card | Intel Integrated HD 520 |
| Storage | 1 TB |
| DVD Writer | Not Available |
| Web Camera | HD Web Cam |
| Battery | 2 cell |
Buy From Flipkart Buy From Amazon
8. Asus F541UA-XO2231T Laptop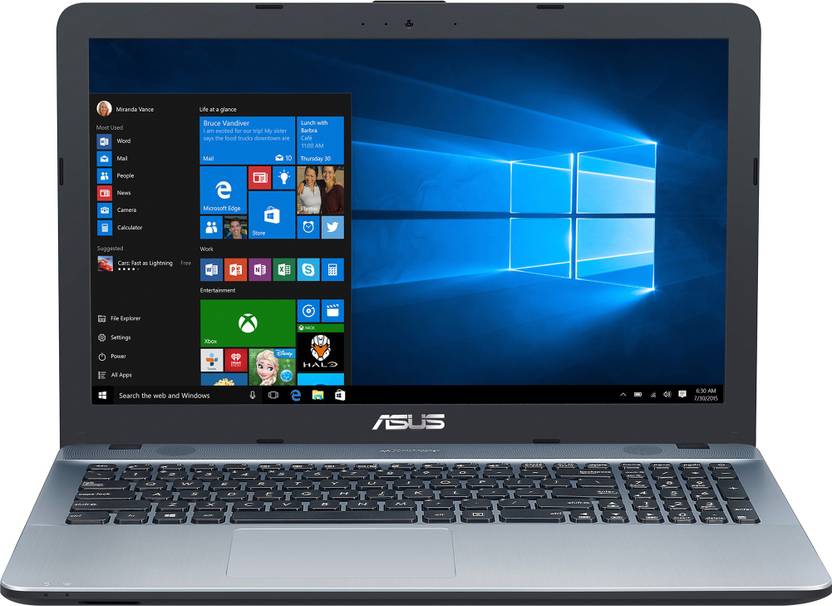 | | |
| --- | --- |
| Display | 15.6 Inch (1366 x 768) HD LED Backlit Anti-glare Display |
| Processor | Intel Core i3 (6th Gen) Processor, 2.3 GHz clock speed |
| RAM | 4 GB DDR4 |
| Graphics Card | Intel Integrated HD 520 |
| Storage | 1 TB |
| DVD Writer | Available |
| Web Camera | VGA Web Cam |
| Battery | 2 cell |
Buy From Flipkart Buy From Amazon
9. Acer E5-576 Laptop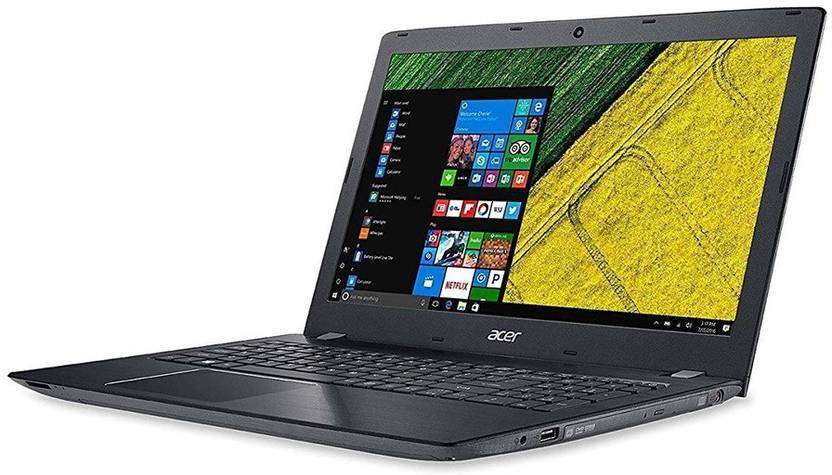 | | |
| --- | --- |
| Display | 15.6 Inch (1366 x 768) Full HD Display |
| Processor | Intel Core i3 (7th Gen) Processor, 2.4 GHz clock speed |
| RAM | 4 GB DDR4 |
| Graphics Card | Intel Integrated |
| Storage | 1 TB |
| DVD Writer | Available |
| Web Camera | HD Web Cam |
| Battery | 2 cell |
Buy From Flipkart Buy From Amazon
10. HP 15q 15q-dy0004au Laptop
| | |
| --- | --- |
| Display | 15.6 Inch (1366 x 768) HD LED Backlit Anti-glare Display |
| Processor | AMD Ryzen 3 Dual-Core Processor, 2.5 GHz Base clock speed |
| RAM | 4 GB DDR4 |
| Graphics Card | AMD Radeon Vega 3 |
| Storage | 1 TB |
| DVD Writer | Available |
| Web Camera | HD Web Cam |
| Battery | 3 cell |
Buy From Flipkart Buy From Amazon