If you are looking for the best laptops under 60000 in India. You can get a good daily use laptop of some famous popular brands, which are as Lenovo, Dell, HP, MSI, and Acer. We have prepared a list of best laptops under 60000 budget range. These laptops built by the latest 8th and 9th generation Intel Core i5 or i7 processor fast processing speed. It will take up your work experience to the next level.
These laptops powered by the Geforce GTX 1050Ti, Geforce GTX 1650 and Intel Integrated GPU for boosting performance and better quality of graphics while playing games and watching videos. 8GB RAM is enough to enhance the laptop speed but you can expand memory upto 16GB according to requirement. 
This best laptop under 60k price range laptops list will help to find a good laptop under 60000 rupees in India.
1. Acer Predator Helios Gaming Laptop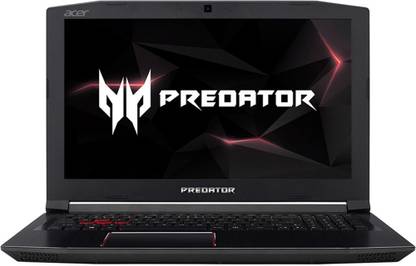 | | |
| --- | --- |
| Display | 15.6 Inch (1920 x 1080) Full HD LED Backlit IPS Display |
| Processor | Intel Core i5-8300H (8th Gen) Processor, 2.3 GHz with Turbo Boost Upto 4.0 GHz |
| RAM | 8 GB DDR4 |
| Graphics Card | NVIDIA Geforce GTX 1050Ti – 4GB |
| Storage | 1 TB HDD | 128 GB SSD |
| DVD Writer | Not Available |
| Web Camera | HD Camera |
| Battery | 4 Cell |
Buy From Flipkart Buy From Amazon
2. Asus TUF FX504GE-E4366T Gaming Laptop
| | |
| --- | --- |
| Display | 15.6 Inch (1920 x 1080) Full HD LED Backlit IPS Display |
| Processor | Intel Core i5-8300H (8th Gen) Processor, 2.3 GHz with Turbo Boost Upto 4.0 GHz |
| RAM | 8 GB DDR4 |
| Graphics Card | NVIDIA Geforce GTX 1050Ti – 4GB |
| Storage | 1 TB HDD | 128 GB SSD |
| DVD Writer | Not Available |
| Web Camera | HD Camera |
| Battery | 4 Cell |
Buy From Flipkart Buy From Amazon
3. Acer Nitro AN515-42-R6GV Gaming Laptop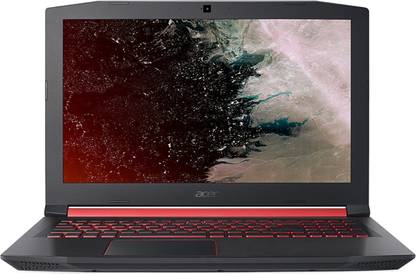 | | |
| --- | --- |
| Display | 15.6 Inch (1920 x 1080) Full HD LED Backlit IPS Display |
| Processor | AMD Ryzen 5 Quad Core Processor, 2.0 GHz with Turbo Boost Upto 3.6 GHz |
| RAM | 8 GB DDR4 |
| Graphics Card | AMD Radeon RX 560X – 4GB |
| Storage | 1 TB HDD |
| DVD Writer | Not Available |
| Web Camera | HD Camera |
| Battery | 4 Cell |
4. MSI GL63 8RC Gaming Laptop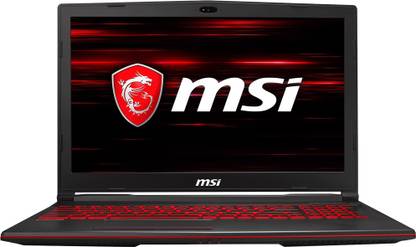 | | |
| --- | --- |
| Display | 15.6 Inch (1920 x 1080) Full HD LED Backlit Wideview Anti-glare TN Display |
| Processor | Intel Core i5-8300H (8th Gen) Processor, 2.3 GHz with Turbo Boost Upto 4.0 GHz |
| RAM | 8 GB DDR4 |
| Graphics Card | NVIDIA Geforce GTX 1050 – 4GB |
| Storage | 1 TB HDD |
| DVD Writer | Not Available |
| Web Camera | HD Camera |
| Battery | 6 Cell |
5. Asus ROG G531GT-BQ024T Gaming Laptop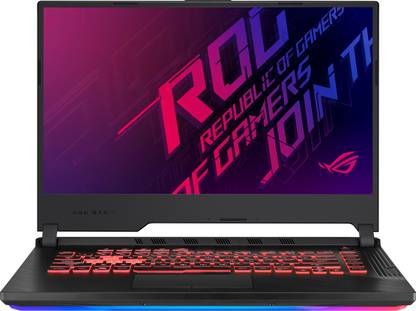 | | |
| --- | --- |
| Display | 15.6 Inch (1920 x 1080) Full HD LED Backlit Anti-glare IPS Display |
| Processor | Intel Core i5-9300H (9th Gen) Processor, 2.4 GHz with Turbo Boost Upto 4.1 GHz |
| RAM | 8 GB DDR4 |
| Graphics Card | NVIDIA Geforce GTX 1650 – 4GB |
| Storage | 1 TB HDD | 256 GB SSD |
| DVD Writer | Not Available |
| Web Camera | Not Available |
| Battery | 3 Cell |
6. Lenovo Legion Y540 Gaming Laptop
| | |
| --- | --- |
| Display | 15.6 Inch (1920 x 1080) Full HD LED Backlit Anti-glare IPS Display |
| Processor | Intel Core i5-9300H (9th Gen) Processor, 2.4 GHz with Turbo Boost Upto 4.1 GHz |
| RAM | 8 GB DDR4 |
| Graphics Card | NVIDIA Geforce GTX 1650 – 4GB |
| Storage | 1 TB HDD | 512 GB SSD |
| DVD Writer | Not Available |
| Web Camera | Available |
| Battery | 5 Hour |
7. Asus ROG G531GD-BQ036T Gaming Laptop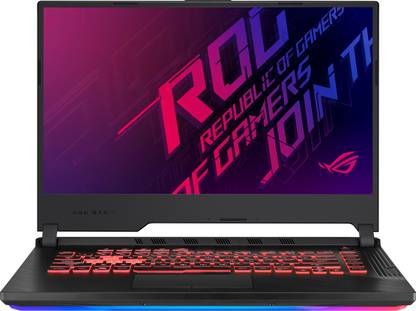 | | |
| --- | --- |
| Display | 15.6 Inch (1920 x 1080) Full HD LED Backlit Anti-glare IPS Display |
| Processor | Intel Core i5-9300H (9th Gen) Processor, 2.4 GHz with Turbo Boost Upto 4.1 GHz |
| RAM | 8 GB DDR4 |
| Graphics Card | NVIDIA Geforce GTX 1050 – 4GB |
| Storage | 1 TB HDD |
| DVD Writer | Not Available |
| Web Camera | Not Available |
| Battery | 3 Cell |
8. MSI PS42 MODERN 8MO-075IN Laptop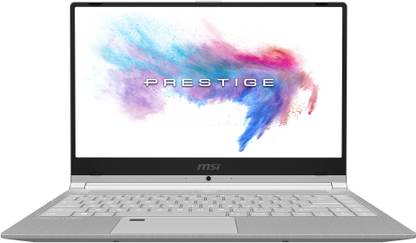 | | |
| --- | --- |
| Display | 14 Inch (1920 x 1080) Full HD LED Backlit Anti-glare IPS Display |
| Processor | Intel Core i5-8265U (9th Gen) Processor, 1.6 GHz with Turbo Boost Upto 3.9 GHz |
| RAM | 8 GB DDR4 |
| Graphics Card | Intel Integrated UHD 620 |
| Storage | 1 TB HDD |
| DVD Writer | Not Available |
| Web Camera | HD Webcam |
| Battery | 4 Cell |
Buy From Flipkart Buy From Amazon
9. Dell 3579 Gaming Laptop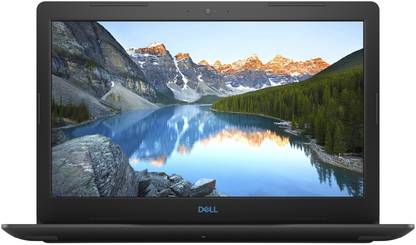 | | |
| --- | --- |
| Display | 15.6 Inch (1920 x 1080) Full HD LED Backlit Anti-glare IPS Display |
| Processor | Intel Core i5-8300H (8th Gen) Processor, 2.3 GHz with Turbo Boost Upto 4.0 GHz |
| RAM | 8 GB DDR4 |
| Graphics Card | NVIDIA Geforce GTX 1050 – 4GB |
| Storage | 1 TB HDD |
| DVD Writer | Not Available |
| Web Camera | HD Webcam |
| Battery | 4 Cell |
Buy From Flipkart Buy From Amazon
10. Apple MacBook Air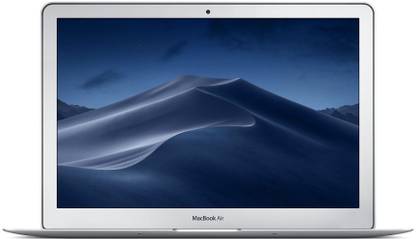 | | |
| --- | --- |
| Display | 13.3 Inch (1440 x 900) HD+ LED Backlit Display |
| Processor | Intel Core i5 (5th Gen) Processor, 1.8 GHz with Turbo Boost Upto 2.9 GHz |
| RAM | 8 GB DDR3 |
| Graphics Card | Intel Integrated HD 6000 |
| Storage | 128 GB SSD |
| DVD Writer | Not Available |
| Web Camera | HD Webcam |
| Battery | 12 Hour |